Modern Home Composting Made Easy
Just 5 simple steps and you'll turn all of your food waste into nutrient rich soil that can be used at home or in your community.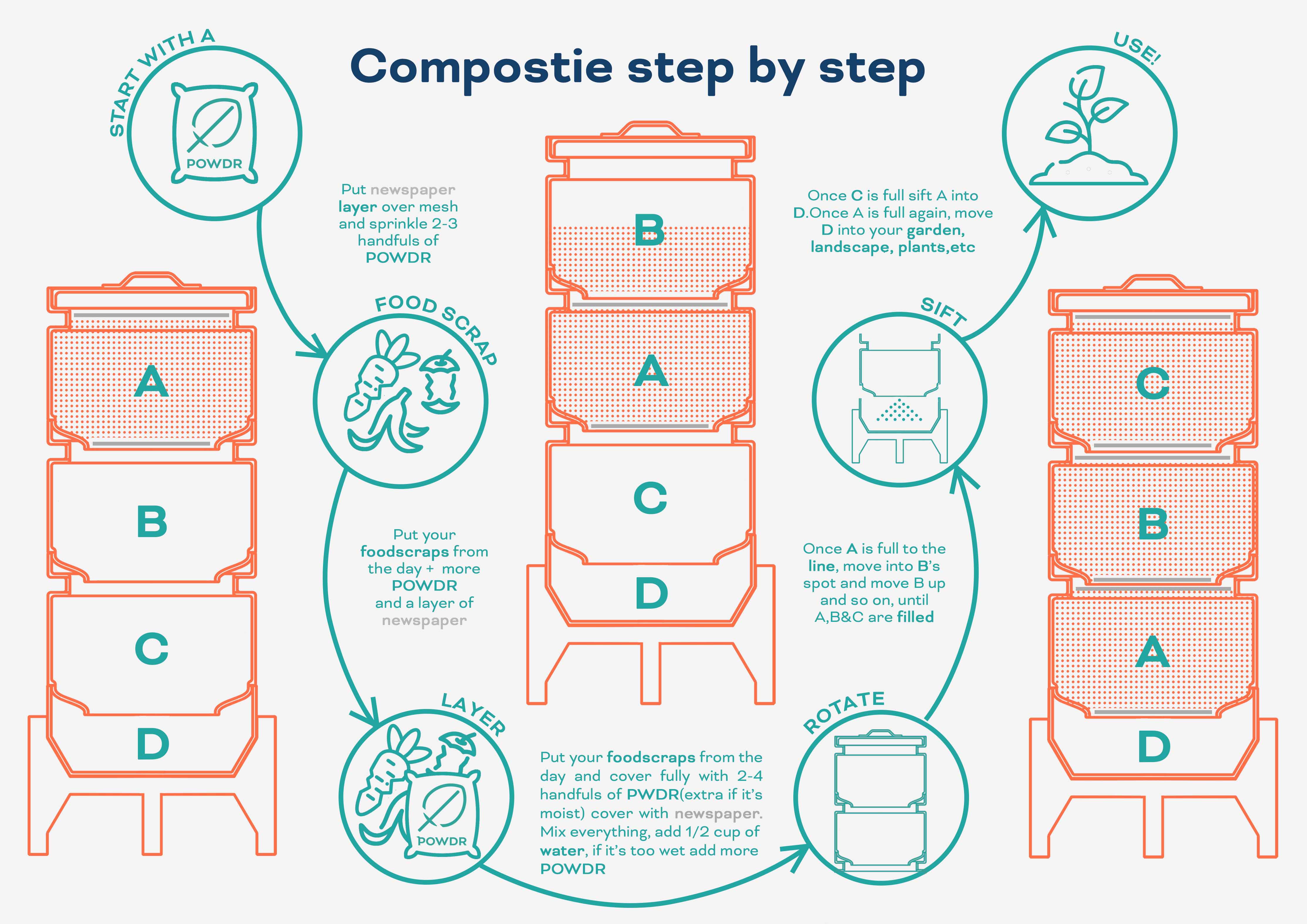 Everything You'll Need
We are here to help provide everything required to leave you with a successful home composting experience!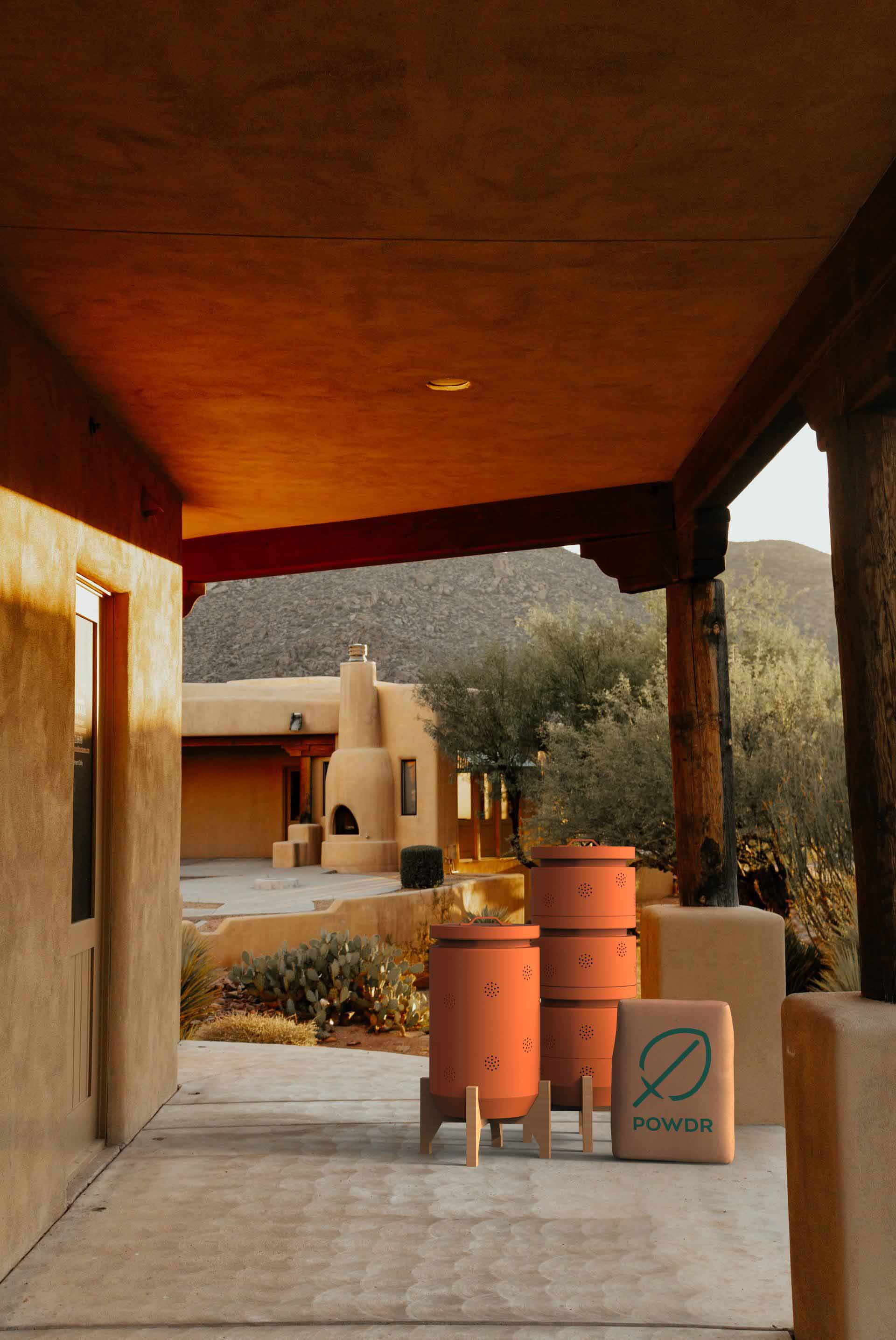 Composter - Designed for your home, for beginners and experts, to elevate your composting.
Shop Composters
Small foot print for space efficiency
Elevated structure to minimize pests
Sleek Design - Meant for indoors or outdoors
Made with Clay to preserve Moisture and Heat
Lightweight Tiers for improved usability and ergonomics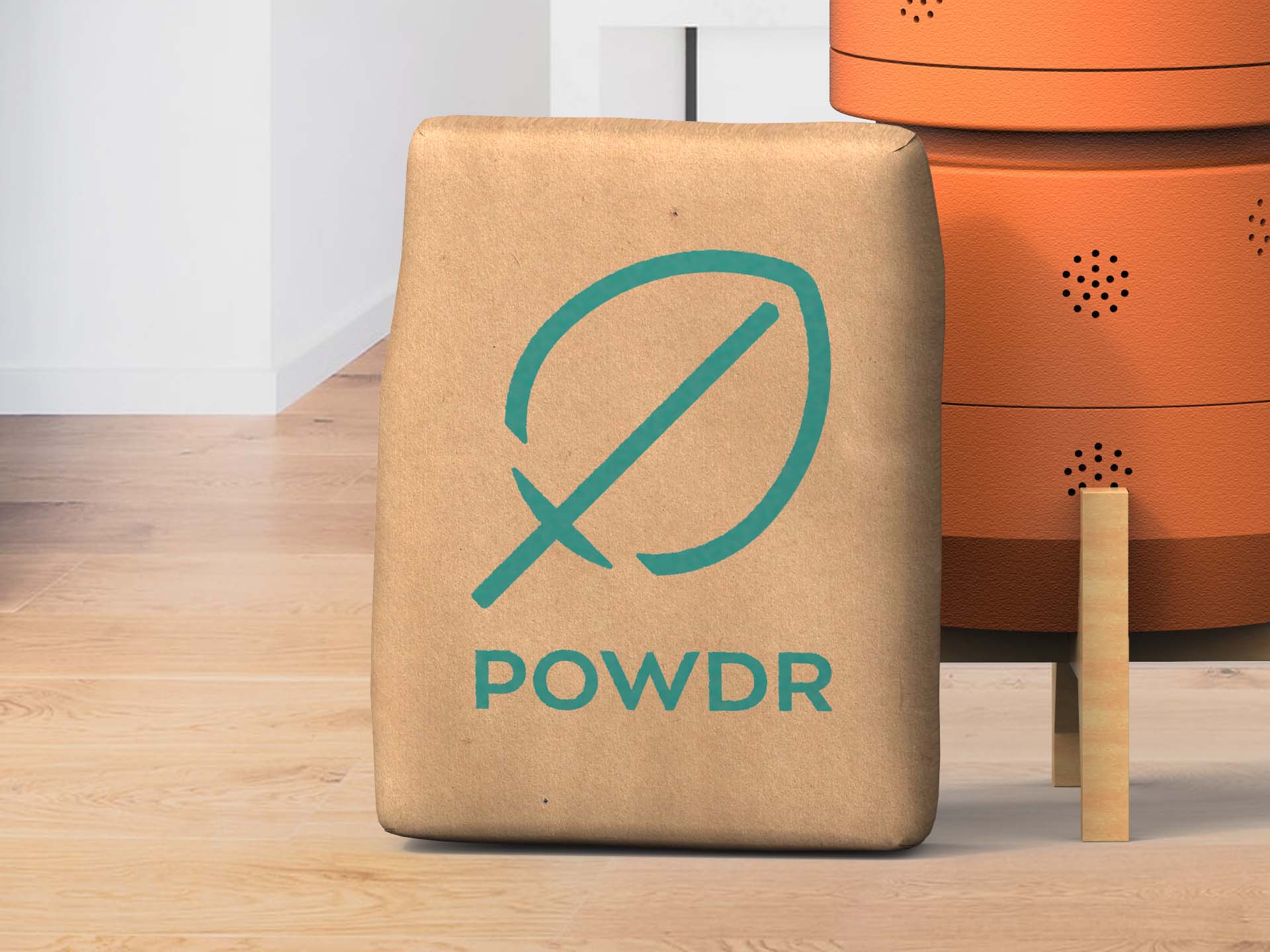 Subscribe for Success
POWDR - The perfect mix of "browns" that help eliminate any bad smells and accelerate your composting.
Shop POWDR
Home Composting Made for You